Understanding Total Value Locked (TVL) in DeFi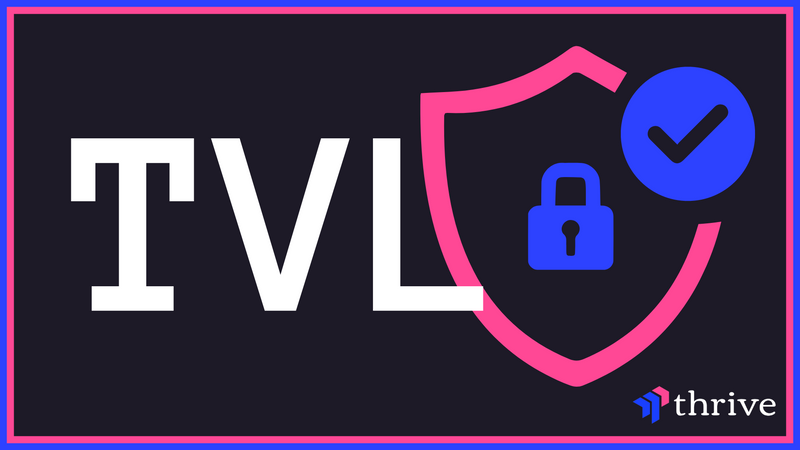 Understanding Total Value Locked (TVL) in DeFi
Decentralized Finance (DeFi) is an innovative financial ecosystem that runs on blockchain technology and operates without intermediaries. One of the key metrics used to track the growth of DeFi is Total Value Locked (TVL). This article will provide an in-depth explanation of what TVL is, how it is calculated, and why it is significant.
What is Total Value Locked (TVL)?
TVL refers to the total value of assets that are locked into DeFi protocols. This value is calculated by adding up the value of all assets such as cryptocurrencies, stablecoins, and other digital assets that are being held within DeFi protocols.


How is TVL calculated?
The calculation of TVL is straightforward. It is calculated by summing up the market value of all assets that are locked into DeFi protocols. This market value is determined by multiplying the quantity of each asset by its current price.
For example, if a DeFi protocol holds 100 ETH, and the current price of ETH is $2,000, the market value of the ETH held in the protocol would be 100 ETH * $2,000 = $200,000.
Why is TVL significant?
TVL is a key metric for measuring the growth of DeFi. It provides a snapshot of how much value is being locked into DeFi protocols, which can help to determine the overall health and popularity of the DeFi ecosystem.
In addition, TVL can also be used to compare the relative size and popularity of different DeFi protocols. For example, if two DeFi protocols have the same TVL, it suggests that they are of similar size and popularity.
TVL is an important metric for tracking the growth of DeFi. It provides a clear picture of how much value is being locked into DeFi protocols, and can be used to compare the size and popularity of different DeFi protocols. By understanding TVL, investors and traders can gain valuable insight into the DeFi ecosystem and make informed decisions.

READ MORE: The Ultimate Guide to Decentralized Exchanges (DEXs)