Crypto Trading Volume Surges Over $3 Trillion In July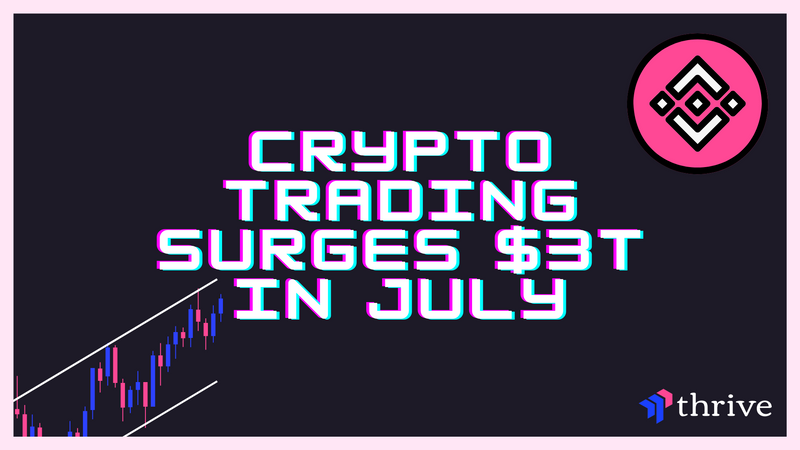 As the Crypto Market starts to show signs of regaining traction, crypto derivatives trading sees a surge in trading volume.  This surge in trading volume is likely due to traders speculating we have a new found support & could potentially see movement to the upside.
According to CryptoCompare, from June to July we saw a 13% increase in trading volume with derivative exchanges trading as much as $245 billion on July 29th which was over 9% higher than June's highest trading volume day of $223 billion.
One thing to point out is that spot trading has actually declined in July, to the lowest we've seen since December 2020 back to when BTC was only $18,704. 
This could have something to due with the current emotional state of the market, as we have just seen a massive decline in price, most investors who didn't get out of the market and held their losses, don't want to continue to realize losses, so they'd rather be in & out of the market until we have more confirmation of a long term trend to the upside.
However, there are many advancements coming in the crypto space in the coming weeks & months that make investors optimistic of where price can go. 
With the Ethereum merge coming in September, & no Federal Reserve meeting in August that could potentially throw a fork in any long term price action, the sentiment of the market is unlike that of the last few months.
For more updates & information, follow @ThriveDeFi.