Ripple Labs Wants Celsius' Assets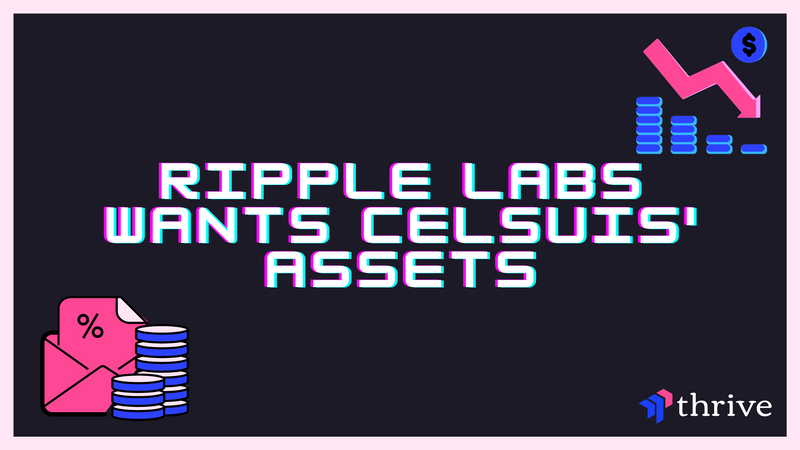 Ripple Labs, the American technology company responsible for the creation of XRP, the Ripple payment protocol & exchange network, are eyeing the assets of recently bankrupt crypto lender, Celsius.
Celsius, who was valued at over $3 billion dollars in May of 2022 after raising over $650 million in a Series B funding round, made improper risk management & leverage decisions which caused them to halt user withdraws & file for bankruptcy during volatile market conditions.
Ripple Labs on the other hand, has been in an ongoing case with the SEC since December of 2020.  However, they have not showed any sign of slowing down as they have still been expanding & making partnerships all across the globe throughout the process.  So, their interest in trying to acquire the assets of recently bankrupt Celsius comes as no surprise.
According to Reuters, the Celsius assets that Ripple Labs is interested in acquiring include:
Digital assets held in custody accounts
BTC mining entity
Celsius coin (CEL/USD)
For more updates & information, follow @ThriveDeFi.