DeFi TVL At All-Time Low, 7D Gains Up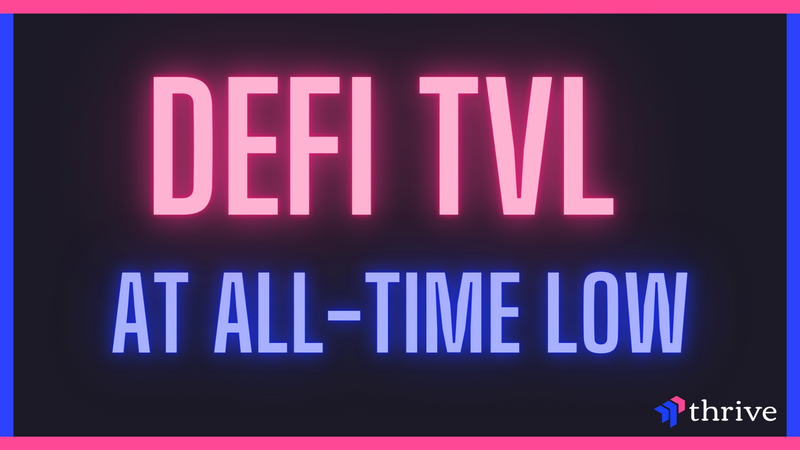 At the peak of the bull run in 2020, the crypto market surpassed the coveted $1 trillion dollar market cap, nearly 1/10th of Gold's market cap.
However, since hitting that milestone, we have yet to hold above it or even stay in that range for very long.
DeFi's Total Volume Locked has dropped from over $250 billion to just under $100 billion in the last year.
According to this chart from Stelareum, AAVE still leads the market by 12%, with most of the top players making gains in the last few days.
However, although AAVE is still leading the market in dominance; UNI, LINK, SUSHI, & MKR have been making the greatest gains out of all the major players.
Upon looking at FTX's DeFi Index, it appears that the market sentiment as a whole wants these levels to act as a short-term support, if not long-term support if price can hold these levels.