Robinhood To List USDC, Following Binance Delisting USDC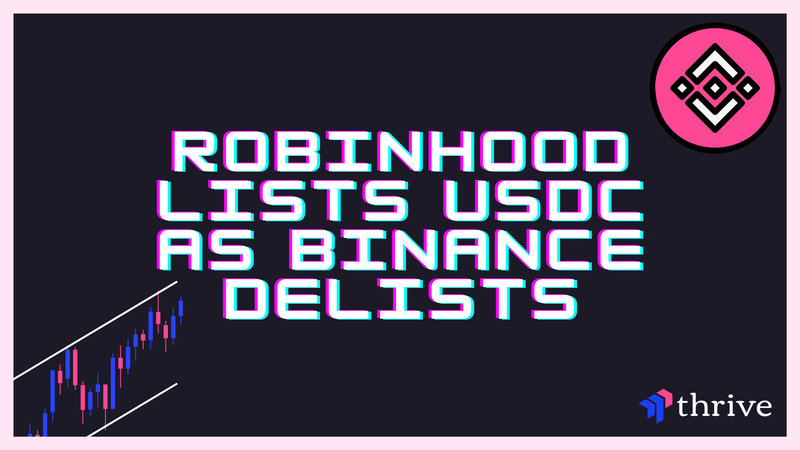 Recently, Binance announced the delisting of USDC as a stablecoin on their platform in hopes of getting more users to use BUSD (Binance's stablecoin) as their main stablecoin.
Binance's BUSD stablecoin offers traders zero maker fees for all spot and margin BUSD pairs.
Following Binance's news of them delisting USDC as a stablecoin on their platform, Indian exchange WazirX also announces that they will delist USDC in hopes of boosting Binance's stablecoin.
However, the growing trading application Robinhood has just announced that they will list USDC as their first stablecoin on the trading platform.
Currently, they have already listed several of the main cryptocurrency tokens for investors to buy & sell, but no stablecoins.
The shift for Robinhood listing USDC platforms has investors bullish on the platform as they are stepping further into the crypto markets as opposed to being only a stock trading app.