Is Smart Money Breaking Bullish?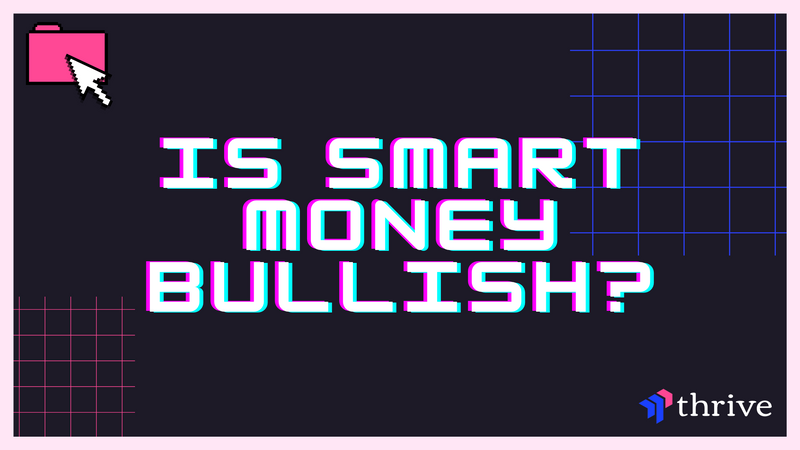 Binance Upgrades Account Statement Function to Draw In Institutional Clientele:
First up, Binance announces their expansion of the account statement function. Basically what this does is just support the tax, audit, & compliance needs of institutional clientele.
Doesn't seem like much but in actuality these things were major barriers to entry for VIP clients who must be compliant at all times & can't just go all out in the unregulated markets.
Another reason it is beneficial is for accounting purposes, so for example, let's say an institution is being audited because they've tried to file a loss, what they can do is use this new feature to access their balance history over a specific period of time.
DeFiChain Announces New Pairs on UniSwap to Incentivize Liquidity Mining:
DeFiChain or DFI, which is a blockchain that runs on the Bitcoin Network, has now announced that they will be now offering liquidity mining rewards for the ERC-20 format of the DFI token pairs on UniSwap.
In turn, this should boost the DFI tokens utility as well as drive a lot more attention to the crypto space with the ability to invest in decentralized assets such as decentralized stocks, commodities, & ETFs.
Also, according to the DeFiChain community there will be a decentralized app that will allow liquidity providers to take part in the liquidity mining program in the coming future.
But, just to take a quick look, here are some of the liquidity pools that DeFiChain offers on UniSwap:
Chainlink Staking:
Next up, we've got big news for the Oracle of Crypto, Chainlink.
Chainlink has just announced that they are planning to launch a token staking & node delegation system in hopes to make the network more secure & decentralized, & potentially even regain some interest in the network.
Chainlink No Longer Supporting ETH Proof of Work:
Moving on with Chainlink, they've just announced that they will not be supporting Proof of Work after the Ethereum Merge coming sometime in September 2022.
One of the main reasons for this is the fact that decentralized applications running on forked versions of Ethereum could potentially operate in unexpected ways, drastically increasing the risk for all users.
But, we've also got some people who beg to differ & think that Proof of Work is the way to go. Justin Sun, creator of Tron, took to Twitter to say that if the Ethereum fork succeeds he wants to donate ETHW to developers to allow them to further build out the ecosystem.
However, Vitalik Buterin, creator of Ethereum, states that these attempts to revive the old Proof of Work system are likely from a "couple of outsiders that basically have exchanges, & mostly want to make a quick buck."
Which when you look closer makes a bit more sense, as we see that the new fork has recorded only $3.6million in trading volume on Poloniex, which is an exchange backed by Justin Sun himself.
As we saw from the advancements from Chainlink, they are clearly trying to innovate & make the system as secure as possible, & if it succeeds, should reduce network power consumption by over 99%.
Institutions Are Buying Back In According to Nansen On-Chain Metrics:
Last up, we've got smart money trends. Now for those of you who don't know what smart money is, it's essentially seed investors, private investors, or financial institutions, who have a proven track record of being highly profitable over time due to the fact that they are able to identify trends very early.
Also, Nansen for those who don't already know is a blockchain analytics platform that allows you to track on-chain data to see what the smart money is doing & where the money is going, which can be highly useful for identifying investments.
So using the on-chain metrics, Daniel Khoo, said in an interview with CryptoPotato, "many big institutions are actually starting to buy back, & that might be a good signal." & "Even now, when prices have fallen quite a bit, we do see a very strong support from many big institutions that are buying back in bulk & holding for the long term."