Babylon Finance Shuts Down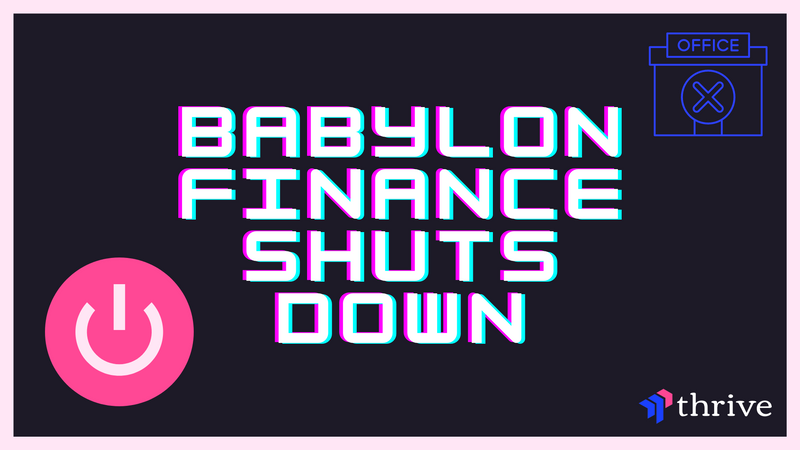 According to a recent post on Babylon Finance's blog from Ramon Recuero, CEO of Babylon Finance, they are having to close up shop.
Babylon Finance is an asset management protocol built on the Ethereum network that allows investors to create clubs to invest in DeFi together.
Ramon Recuero stated,
"Despite our efforts, we haven't been able to revert the negative momentum caused by the Rari/FEI hack."
As a result, they are going to gather all of their treasury holdings & distribute them to current holders of BABL & hBABL.
However, to prevent a liquidity attack, they have already extracted all funds from the Uniswap pool & they will be returning all tokens to investors, both vested & unvested.
Fortunately, Babylon Finance has made their entire project code open-source; meaning, the community now has the option to fork or build on top of the Babylon project/token.
Before the Rari/FEI hack, Babylon Finance was building up a lot of momentum with over $30M in Total Value Locked.
Read the full article from Babylon Finance here.
For more Crypto & DeFi news, follow @ThriveDeFi.